Accomplished Public Transportation Leader Erika Mazza Joins Keolis in North America
Former Flagstaff Mountain Line CEO and General Manager to Lead Western North American Operations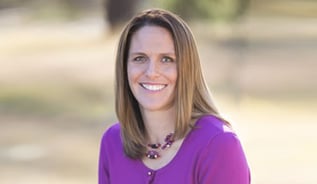 BOSTON, Mass. – February 11, 2020 – Today, Keolis announced the appointment of Erika Mazza as the new Vice President of Keolis Operations for the western region of North America. Mazza brings over two decades of planning and operational management experience with an emphasis on economic development, urban planning, affordable housing, and transit to this role, where she will be responsible for leading the company's operations across various modes in western North America.
Mazza is the most recent addition in a series of experienced hires by Keolis, as the company continues to focus on its expansion in North America. Prior to joining Keolis, Erika Mazza served as Mountain Line's CEO and General Manager, overseeing all aspects of this award-winning transit agency in Flagstaff, Arizona. She led and directed all business activities to ensure the organization provided safe, on-time service and oversaw 125 employees and a total transit budget of $43M. She previously served as Mountain Line's Deputy General Manager. A few of her successes during her tenure include: facilitating nearly 100 percent ridership growth, reducing accident frequency to 0.003 percent per mile, and lowering employee turnover from 15 percent to 2.5 percent, in addition to a current zero percent vacancy in open positions.
"Erika's track record in safety, creating partnerships, increasing ridership, and fostering a dynamic organizational culture as well as her unique experience in the regulatory landscape of public transportation make her the ideal fit for this role," said Keolis President and CEO of U.S. Bus Operations Aline Frantzen. "Erika's skill set, expertise, and "passenger first" mindset will be instrumental as we continue to build a team to expand the role of public transportation nationwide to create more livable and sustainable cities."
Erika Mazza also serves on the APTA Board of Directors and the Transit Cooperative Research Program's Oversight and Project Selection Committee. She is a graduate of the American Public Transportation Association's Leadership Program and serves as Vice-Chair for the Legislative Committee. Erika is active in her local community, where she serves on the Northern Arizona Leadership Alliance and the Downtown Business Alliance Board of Directors. Prior to joining Mountain Line in 2011, Mazza was the Human Services Planning Director in Boulder, Colorado, where she led efforts to enhance mobility opportunities for low-income households.
"I am thrilled to be joining an organization with such an impressive global track record and forward-thinking aspirations," said Erika Mazza. "I look forward to working with our partners, cities, community organizations, and agencies to help evolve their business models, develop new modes of transportation, and most importantly, respond to their riders' – and non-riders' – demands and expectations."
This role will report directly to Aline Frantzen, CEO of U.S. Bus Operations, and will include oversight of all facets of Keolis' operations in western North America, including safety, operational excellence and customer satisfaction, economic performance, staffing and managerial leadership, corporate social responsibility and partnerships.
"Keolis' vision is to fast track transportation innovation and equip North American cities with evolving mobility choices," said President and CEO of Keolis in North America Clement Michel. "Erika's background and experience ticks all the boxes, and there is no doubt she will be a key asset in making our vision a reality and deliver on the promise that all communities should have access to high quality, equitable, and sustainable transit systems."
###
Keolis in North America
Keolis has been present in North America since 2002. It counts over 5,000 employees and carries more than 100 million passengers per year in the United States (Massachusetts, Virginia, Florida, Nevada, North Carolina and California) and in Canada (Ontario and Quebec). Keolis in North America operates a variety of shared mobility modes including local and express fixed-route buses, interurban and urban transit, light rail, electric automated shuttles, taxis, traditional and electric school buses, paratransit, airport and charter transportation as well as on-demand transport.
For more information, visit www.keolisnorthamerica.com.
About Keolis Group
Keolis, a pioneer in the development of public transport services, works with public decision-makers aiming to enhance the attractiveness and vitality of their territories using shared mobility. Global leader in the operation of automated metro and tram networks, Keolis is committed to a policy of strong, open innovation with all its partners and subsidiaries: Kisio, EFFIA, Keolis Santé, Cykleo. This commitment strengthens the core business and enables new, innovative and "customized" shared mobility offers for trains, buses and coaches, trolleybuses, collective private driver services, river and sea shuttles, self-service bicycles, car-sharing, 100% electric automated shuttles, urban cable cars and other modes. In France, Keolis is no. 2 in the parking market with its subsidiary EFFIA and no. 1 in medical transport, since Keolis Santé was created in July 2017.
70% owned by SNCF and 30% by CDPQ (Caisse de Dépôt et Placement du Québec), the Group employs 65,000 people in 16 countries, and generated turnover of €5.9 billion in 2018. In the same year, 3.3 billion passengers used one of the shared mobility services proposed by Keolis.
* Keolis is historically present in France and has developed in Australia, Belgium, Canada, China, Denmark, Germany, India, Luxembourg, Netherlands, Norway, Qatar, Senegal, Sweden, the UK and the USA.
For more information, visit www.keolis.com.
Media Contact
Henri Vies
henri@getproofusa.com
Cell: + 1 650-776-9289