Newburyport/Rockport Line Achieves Highest Weekend Ridership and Best October On-Time Performance Ever During City of Salem's Haunted Happenings
Overall Ridership on Newburyport/Rockport Line Exceeds 400,000 for Month of October
Approximately 21,000 People Rode the Newburyport/Rockport Line on Halloween
Boston – November 1, 2023, The MBTA and Keolis Commuter Services (Keolis), the agency's operating partner for Commuter Rail, today announced that in October 2023 the Newburyport/Rockport Line saw the best overall October on-time performance and highest levels of weekend ridership ever during the Haunted Happenings events in Salem. Extra weekend Commuter Rail service to and from Salem was added as part of the City of Salem's efforts to encourage people to take public transportation to Haunted Happenings.
"We're pleased to see this bump in Salem ridership and glad so many riders chose mass transportation over driving. This is a great example of ridership returning to the T because the public trusts that we can get them to their destinations quickly, safely, and on time," said MBTA General Manager and CEO Phillip Eng. "Thank you to our partners at Keolis for providing flexible, more convenient service for the public and offering such a festive experience for Commuter Rail riders traveling between North Station and Salem."
"We are pleased to report a substantial increase in weekend ridership and strong overall performance to and from Salem during the month of October," said Abdellah Chajai, CEO and General Manager of Keolis Commuter Services. "The additional service provided commuters with more flexibility and options, making it easier to choose Commuter Rail over travel by car. Thank you to everyone who chose Commuter Rail this Halloween season. We look forward to continuing to be a part of Salem's Halloween traditions."
"I'm grateful to our partners at Keolis and the MBTA for all of their support during this October season," said Salem Mayor Dominick Pangallo. "Welcoming over a million visitors to our historic city in one month is no small operation, and it's only possible with the MBTA and Keolis' pro-active engagement and thoughtful planning to help make sure it all goes smoothly. The best way to come to Salem is to use public transportation, and the commuter rail is the foremost public transportation option available."
Over 110,000 passengers boarded the train to or from Salem during October weekends, with an average of 27,000 passengers per weekend, besting the September 2023 weekend ridership average by more than 10,000 passengers. Overall, the Newburyport/Rockport Line saw an increase in ridership, reaching and at times exceeding pre-COVID levels with more 400,000 passengers throughout the month of October. On Halloween Day itself, approximately 21,000 people rode the Newburyport Rockport Line, a substantial increase from typical weekday ridership of over 13,000.
On-time performance (OTP) was better than 90%, the best October on-time performance for the Newburyport/Rockport line. On-time performance is an industry standard measured by the percentage of trains that arrive at their final destination within 5 minutes of their scheduled time.
Average weekly Newburyport/Rockport weekly ridership increased by 16,000, from approximately 73,000 weekly passengers in the month of September 2023 to approximately 99,000 weekly passengers in October.
To improve customer experience during Haunted Happenings, Keolis increased customer service staff at North Station and Salem. Passengers were met with festive activities at North Station, including a popular Halloween Instagram photo frame and festive signage, providing directions with fun phrases such as "Fright this way!". Keolis staff handed out over 800 trick-or-treat bags to kids at North Station and Salem, filled with items such as Commuter Rail activity books and Halloween-themed magnets.
To accommodate the expected increase in ridership, Keolis also increased the cadence of both coach and station cleaners and coordinated additional parking attendants and mechanical staff. Customer service support was also available at Beverly Station to assist with parking.
Keolis Commuter Services operates and maintains the Massachusetts Bay Transportation Authority's commuter rail system, the sixth largest commuter rail operation in North America. KCS is a subsidiary of Keolis North America (KNA), both headquartered in Boston, and employs approximately 2,500 people throughout the region. KCS and KNA are part of Keolis Group, an innovative global leader in transit services with more than a century of passenger transportation experience and operations in 13 countries.
B Roll: https://vimeo.com/880152936?share=copy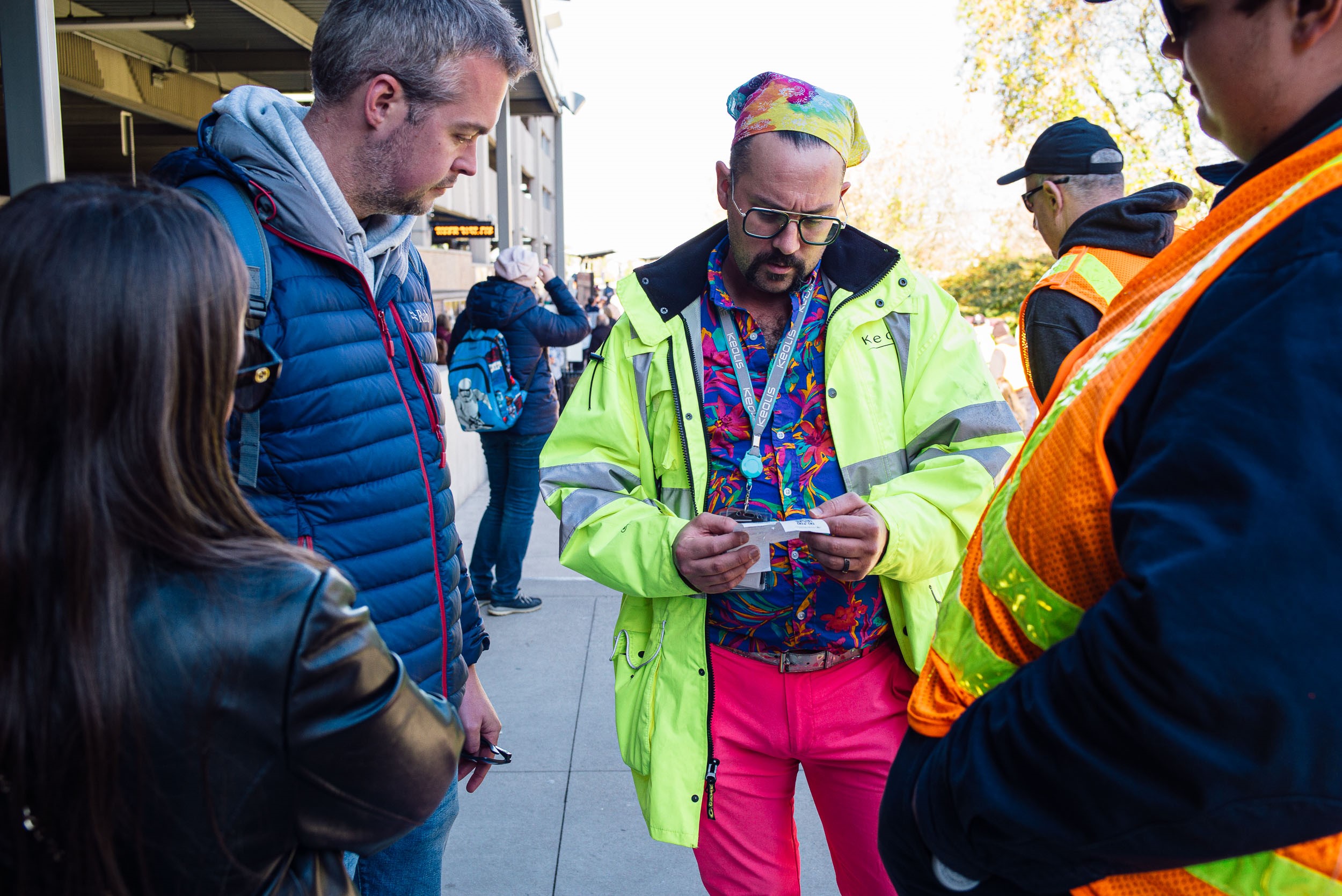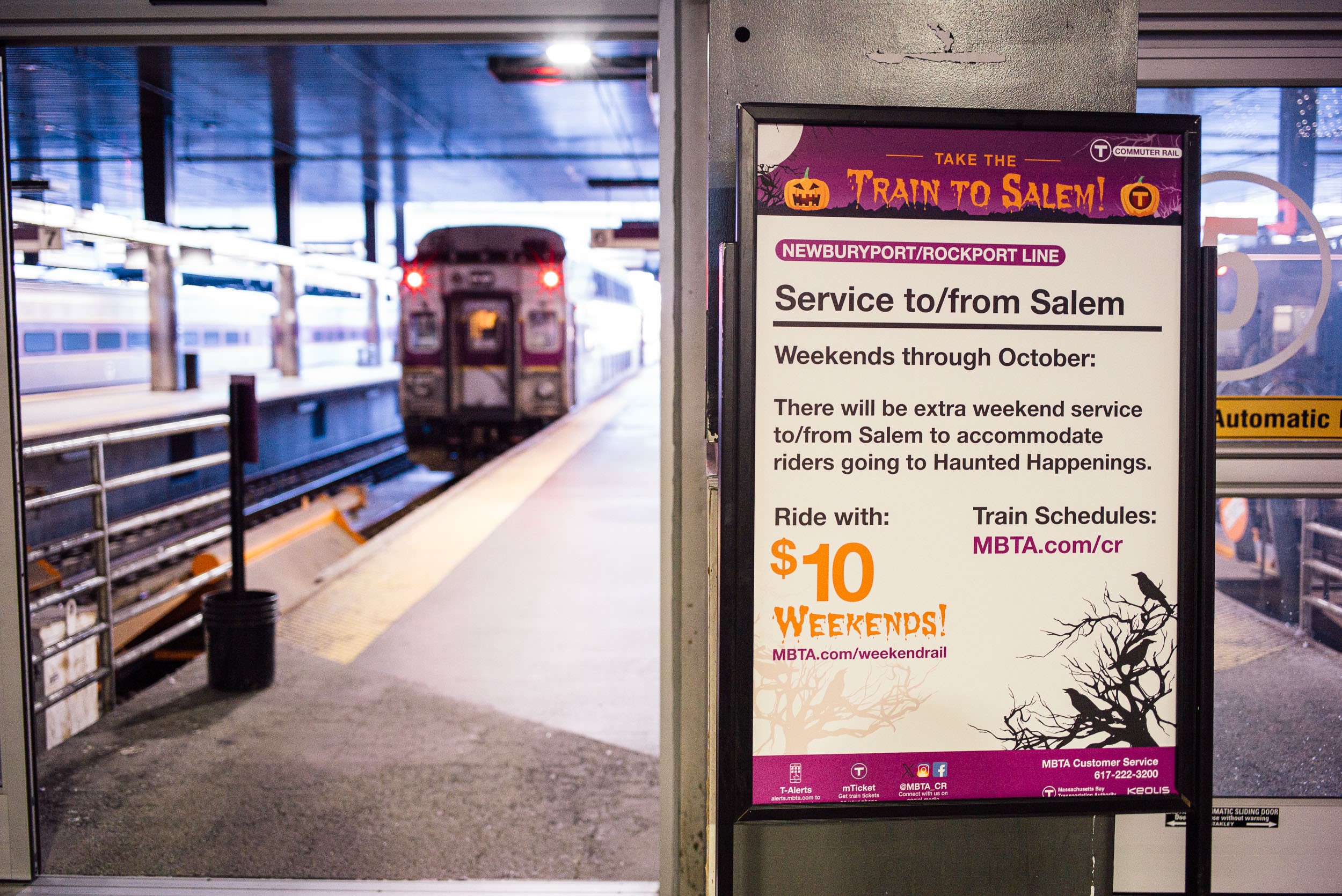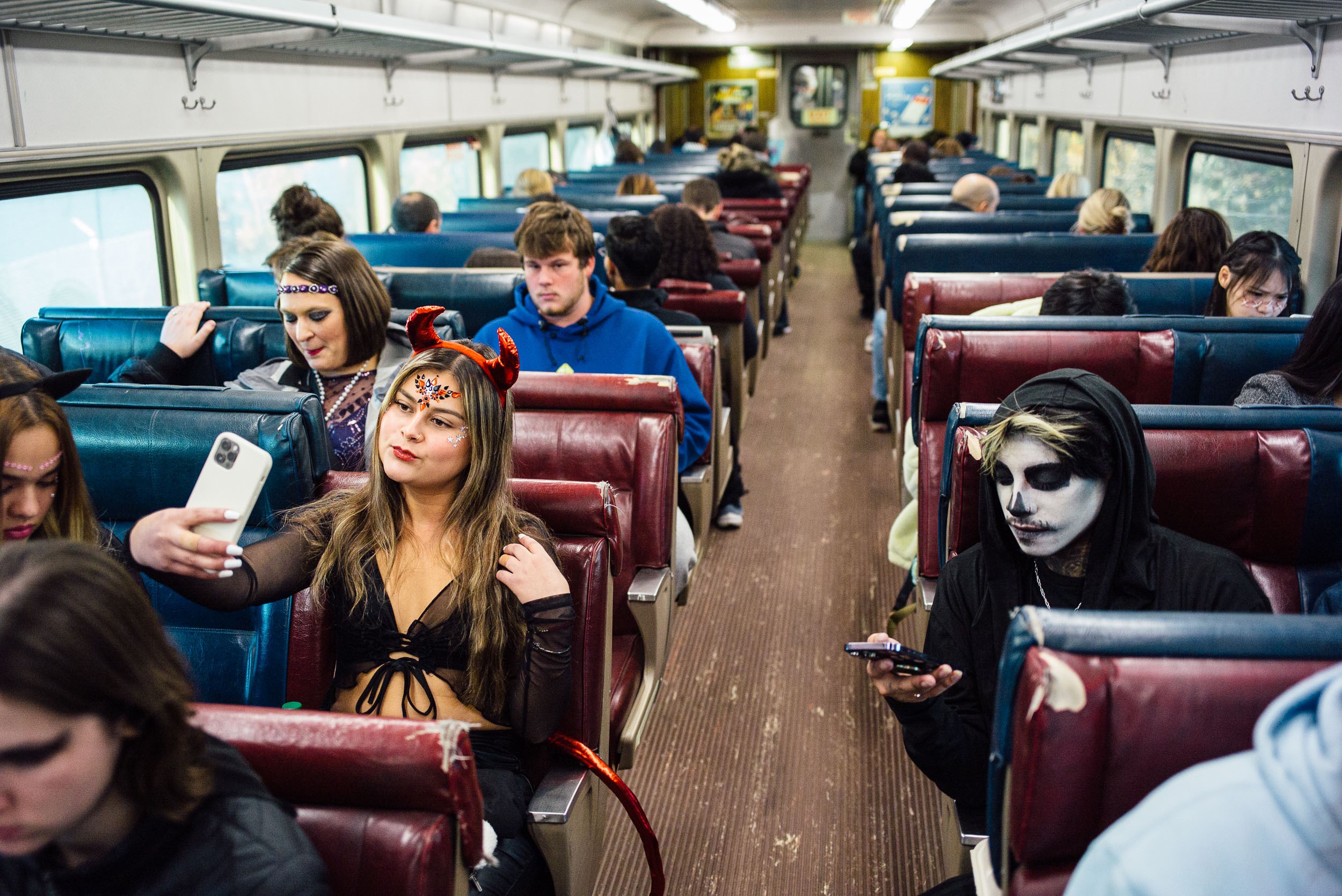 ###