KEOLIS WELCOMES NICHOLE GLADNEY AS NEW VP OF DIVERSITY, EQUITY, AND INCLUSION
Experienced and trusted collaborator joins the public transit operator to create a strong sense of belonging for all Keolis employees across North America.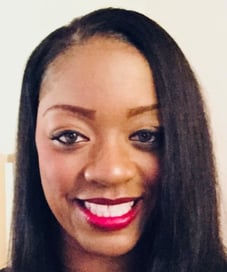 BOSTON, MA. – March 2 – Keolis North America is pleased to introduce Nichole Gladney as its new Vice President of Diversity, Equity, and Inclusion (DEI). Gladney brings thirteen years of experience in strategic DEI programming with both private and public sector expertise. Her role, primarily focused on ensuring that DEI and a sense of belonging are embedded in the culture and values of the company, will be instrumental in bringing Keolis closer to their employee engagement, retention, and growth goals.
Throughout her career, Gladney worked with a wide range of stakeholders, from frontline to executive, to create and implement inclusion strategies, equity analyses, and diversity goals. She is also an expert in EEO/AAP compliance and analytics. Over the course of her career, she has held positions of leadership with global companies such as Kraft Heinz and Ahold Delhaize, nonprofits, academia, and the public sector to increase awareness and communication, improve representation and retention, and drive accountability.
"Nichole will be an incredible asset to our growing DEI efforts. Her diverse background in public and private sector initiatives will be especially crucial, given our public-private partnerships. Her commitment to improving opportunities for all employees and helping to develop an employee experience that has belonging at the core of our efforts is an exciting step for Keolis in North America," noted Executive Vice President of Human Resources and Safety Robert Anderson.
Gladney will focus on creating equitable opportunities for growth, attracting and retaining diverse talents company-wide, tackling unconscious biases, and enhancing the company's brand reputation for building relationships with community leaders and stakeholders. She will champion these efforts both internally and externally as she works across the organization to optimize organizational culture and align the company's diversity and inclusion goals with business outcomes.
"I'm so excited to be joining a team so committed to living out and striving towards their values," said Gladney. "Public transit is a major contributor to equity in our communities, and I'm looking forward to ensuring our practices bolster DEI both within Keolis and in the communities we operate in."
About Keolis in North America
Keolis provides safe, reliable mobility services to millions of people every year. With the passenger experience at the forefront, Keolis safely carries over 121 million passengers each year on local, commuter, paratransit, and commuter rail services in North America. Keolis offers a Mobility as a Service product, Keolis Evolve, to transit agencies that identifies innovative solutions to meet evolving transit demand. A company that strives to put employees first, Keolis employs over 6,300 people throughout the United States and Canada. www.keolisnorthamerica.com
About Keolis Group
The Keolis Group is a pioneer in developing public transport systems and works alongside public decision-makers who want to turn shared mobility systems into levers to enhance the appeal and vitality of their regions. A world leader in operating automated metro and tramway systems, Keolis is supported by a sustained and open innovative policy alongside all of its partners and subsidiaries – Kisio, EFFIA, Keolis Santé and Cykleo – to bolster its core business and develop new innovative and bespoke shared mobility solutions, including trains, buses and coaches, trolleybuses, shared car solutions, river and sea shuttle services, bike share services, car sharing, fully electric driverless shuttles and urban cable cars. In France, Keolis is the second largest parking company through its subsidiary EFFIA, and the country's leading medical transport solution since the creation of Keolis Santé in July 2017.
The Group is 70%-owned by SNCF and 30%-owned by the Caisse de Dépôt et Placement du Québec (Quebec Deposit and Investment Fund) and employs some 68,500 people in 15 countries*. In 2019, it posted revenue of €6.5 billion. In 2019, 3.4 billion passengers used one of Keolis' shared mobility services.
* Australia, Belgium, Canada, China, Denmark, France, Germany, India, the Netherlands, Norway, Qatar, Senegal, Sweden, the United Kingdom, and the United States