Keolis Names Marc Perla as Western Division Vice President of U.S. Bus Operations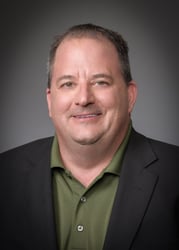 Perla to lead multimodal operations for Keolis North America's western division, will drive ridership growth, safety performance, and operational excellence for a growing portfolio across the United States.

BOSTON, MA – September 21, 2021 – Keolis today announced the appointment of Marc Perla as Vice President of Operations for its western division. Perla most recently served as General Manager of the Keolis Las Vegas operation. His proven track record in safety, operational excellence, employee engagement, and sustainability make him the ideal choice for this important role.

Perla will oversee Keolis' operations in the western U.S. region with accountability for safety, operational performance, customer satisfaction, economic performance, staffing, managerial leadership, corporate social responsibility, and stakeholder partnerships.

"Marc is an invaluable member of the Keolis team who has demonstrated a strong commitment to deepening our relationships with public transit agencies, government officials and other key stakeholders," said Aline Frantzen, President and CEO Keolis Transit America. "His deep commitment to both our employees and passengers gives me confidence that he will excel in this new role and help position the team for further growth."

As General Manager in Las Vegas, Perla led Keolis' largest fixed route contract, moving more than 265,000 weekly passengers. While General Manager, Perla and the Las Vegas team exceeded safety goals by more than 25 percent, implemented innovative new employee engagement tools, and expanded service offerings. Recognizing an acute need for social services in the area, Perla partnered with local organizations and led the launch of a new service, Arrow Shuttle, to provide critical transit service for the homeless community in greater Las Vegas.

Over the course of his career in transit, Perla has overseen some of the largest privately-operated fixed route contracts in North America for the City of Phoenix, Denver RTD and Valley Metro RPTA. Previously, he served as General Manager for Keolis's Foothill Transit Pomona operations.

"I appreciate the continued opportunities Keolis provides all of its employees and for the hard work of our local teams who are delivering essential transit service to those who need it most during the pandemic," said Perla. "Public transit is poised to undergo massive energy transitions and network redesigns that will better meet current and future needs for public transit authorities and the passengers we serve. I'm excited to help our teams deliver on these exciting innovations."

###

About Keolis North America
Keolis provides safe, reliable mobility services to millions of people every year. With the passenger experience at the forefront, Keolis safely carries over 121 million passengers each year on local, commuter, paratransit, and commuter rail services in North America. Keolis offers an innovative new product called Keolis Evolve to transit agencies to help identify innovative solutions that meet evolving transit demand. A company that strives to put employees first, Keolis employs over 6,300 people throughout the United States and Canada. Learn more at www.keolisna.com.

About Keolis Group
Keolis is a pioneer in developing public transport systems and works alongside public authorities who want to enhance shared mobility systems to grow the appeal and vitality of their regions. A world leader in operating automated metro and tramway systems, Keolis and its partners and subsidiaries Kisio, EFFIA, Keolis Santé and Cykleo support the core business with innovations offering new and bespoke shared mobility solutions for modes including trains, buses and coaches, trolleybuses, shared car solutions, river and sea shuttle services, bike share services, car sharing, fully electric driverless shuttles and urban cable cars. In France, Keolis is the second largest provider of parking management solutions through its subsidiary EFFIA, and the country's leader in medical transport since the creation of Keolis Santé in July 2017. The Group is 70%-owned by SNCF and 30%-owned by the Caisse de Dépôt et Placement du Québec (Quebec Deposit and Investment Fund) and employs 68,500 people in 15 countries. In 2020, it posted revenue of €6.1 billion. In 2019, 3.4 billion passengers used one of Keolis' shared mobility services. www.keolis.com

* Australia, Belgium, Canada, China, Denmark, France, Germany, India, Luxembourg, the Netherlands, Norway, Qatar, Senegal, Sweden, the United Kingdom and the United States.