NBC News: Gov. Sandoval Sees Nevada Playing a Key Role in the Future of Self-driving Cars
By Kyndell Nunley for NBC News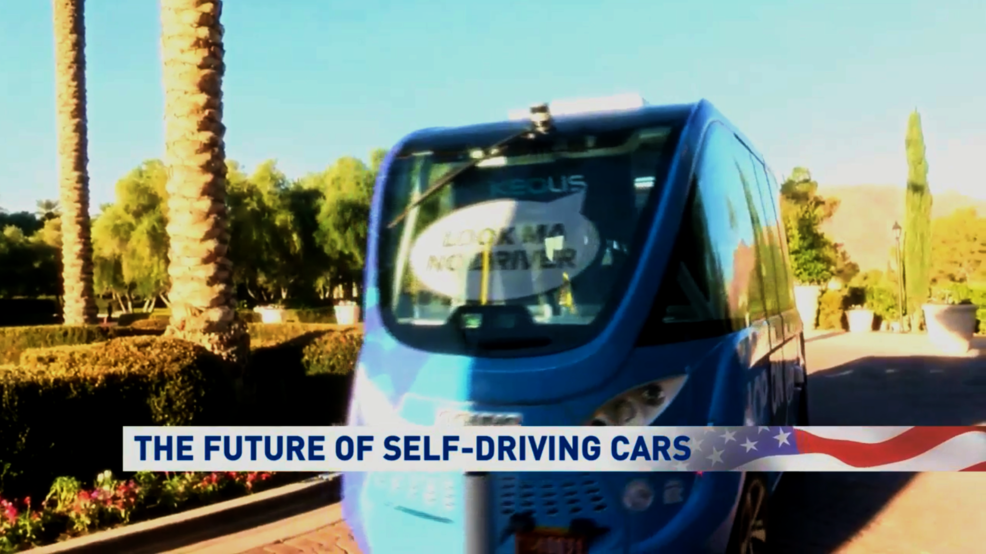 Governor Sandoval is hosting more than 20 governors from across the country today to discuss Nevada's role in putting self-driving cars on the roads.
The governor says he is proud of the work his administration has placed on technological advancements in Nevada, including in Las Vegas, where a bus runs as the first-of-its-kind across the entire country.
You may remember, in early November the nation's first driverless shuttle to pick up and drop off passengers took off in the Las Vegas. The day didn't exactly go as planned, though. The bus was involved in a non-injury collision with a delivery truck. The crash resulted in the driver of the truck receiving a citation from the Las Vegas Metropolitan Police Department, after it was determined he backed into the shuttle.
Supporters of the bus are using that as a strong argument for human error and safety on our roadways. Those in favor of an autonomous future include our very own governor, Brian Sandoval.
"Nevada was the first state in the country to adopt regulations to allow for the testing of autonomous vehicles. I just signed another bill last year that allows for the operation of autonomous vehicles on city streets. It is a change but it is something that we should embrace," said the governor. "I think innovation is great. It's going to provide for safety, I think it's going to save lives. It's going to have cleaner air because all of these are electric."
The governor, also showed off the shuttle to the governors of other states here visiting. He adds when it comes to technology he wants Nevada to be home.
"We've been very successful on bringing technology companies to our state and now you see a company like this, KEOLIS, that chose Las Vegas because of the leadership we've taken with innovation here in Nevada," said Governor Sandoval.
The shuttle is currently in a year-long pilot program in downtown Las Vegas, operated by Keolis in partnership with AAA. With CES in town this week, AAA also announced plans to develop safety criteria for self-driving cars through a testing program on public streets, in a partnership with Torc Robotics. Using Torc's self-driving system, the partners will collect data from various safety cases while driving. The system will collect data while on the road in Las Vegas this year.
When it comes to the future of autonomous vehicles in Nevada, the governor was also quick to point out that the shuttle has seemingly been well received by locals and tourist, alike. He says 10,000 passengers have taken a ride on it so far this year.
Source: NBC News