Media Advisory: Gov. Sandoval and the National Governors Association to Host Keolis and Navya to Demonstrate the First Fully Autonomous Taxi and Shuttle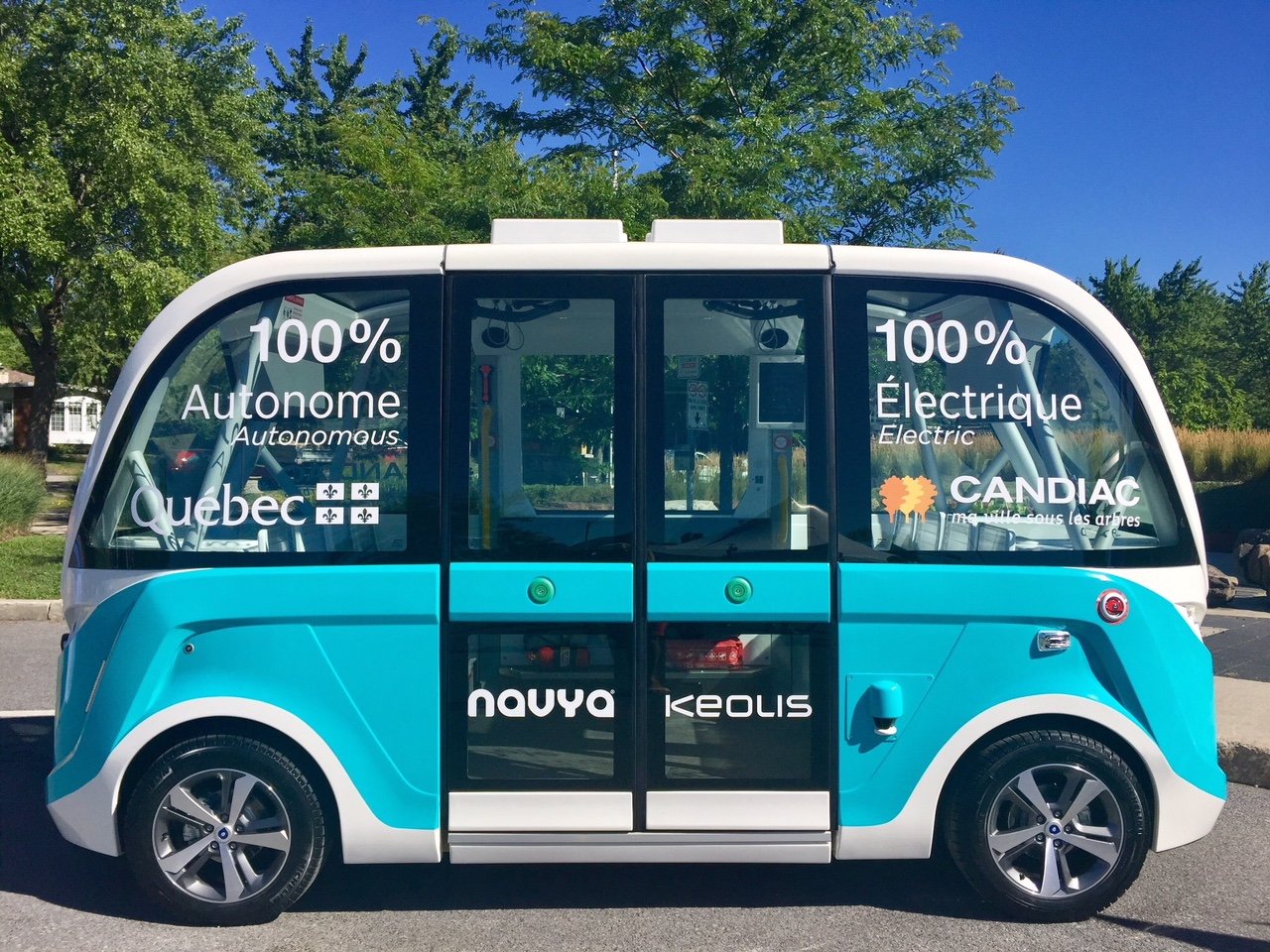 DATE: Jan 12, 2018, 8:00 a.m. – 9:30 a.m PT. Governor Sandoval and Keolis and NAVYA CEO remarks followed by demonstration rides in the NAVYA AUTONOM CAB and SHUTTLE.
EVENT: Nevada Governor Sandoval and the National Governors Association (NGA) Conference plus the USDOT will preview a private demonstration of the fully autonomous, electric AUTONOM CAB and AUTONOM SHUTTLE designed and manufactured by NAVYA. This event is part of the NAVYA AUTONOM CAB introduction in North America.
NAVYA and Keolis will outline the companies vision for growth of autonomous vehicle/transit adoption and the potential of AUTONOM's solution in the North American market.
NAVYA's AUTONOM SHUTTLE is currently in a year-long pilot program in downtown Las Vegas operated by Keolis in partnership with AAA. The AUTONOM SHUTTLE has been successfully deployed on public roads and private sites across the globe with more than 60 shuttles currently in operation. Keolis is operating the AUTONOM SHUTTLE in the U.S. and France with upcoming SHUTTLE service planned for Australia. Keolis has also run successful pilots with NAVYA in the UK, Denmark, and Canada.
PLACE: Hilton Lake Las Vegas Resort
1610 Lake Las Vegas Parkway
Henderson, NV, 89011
REGISTRATION: Registration is not required, but is highly recommended to secure individual demos for video crews and/or executive interviews. Please contact Martin Higgins at martin@escalconsulting.com or Chris Barkerchris.barker@keolisna.com.
COMPANY INFO: Visit http://www.navya.tech and https://www.keolisnorthamerica.com
Contacts:
GOV. SANDOVAL'S OFFICE: Mari St Martin mstmartin@gov.nv.gov
KEOLIS: Chris Barker, 480-737-2907 or chris.barker@keolisna.com
NAVYA: Martin Higgins, 917-715-2277 or martin@escalconsulting.com