Clément Michel, CEO Keolis North America Appointed Senior Executive Vice President of Human Resources and Transformation of Keolis Group
Following a strong financial performance and key transformational accomplishments in North America, Mr. Michel will contribute his know-how in driving employee engagement and business transformation across Keolis' 16 country footprint and 68,500-strong worldwide workforce.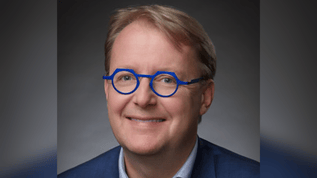 BOSTON, Mass. – May 3, 2021 – Clément Michel is today appointed Senior Executive Vice President of Human Resources and Transformation for Keolis Group, headquartered in Paris, France. He joins Keolis Group's Executive Committee and will also have responsibility for the group's Health and Safety, Employee Engagement and Sustainable Development policies - all areas he has led in North America.
Mr. Michel has a proven track record of fostering innovative and collaborative partnerships within the communities where Keolis operates and launching initiatives that lead to greater employee engagement and promote inclusion in the transportation sector. In addition to enhancing programs to support talent development at all levels of the organization, Mr. Michel will ensure the Group's worldwide operations are guided by its commitment to economic, environmental, and social sustainability.
"The appointment of Mr. Michel is testament to the hard work and strong results the Keolis North America team has accomplished in recent years," said Keolis Group CEO Marie-Ange Debon. "In North America, Mr. Michel has been a leader in creating a workforce that champions inclusion and diversity. I'm counting on Clément to contribute his experience and drive in delivering results across our Group's global footprint and its 68,500 employees."
Mr. Michel began his tenure in North America in 2016 after serving as CEO of Yarra Trams light rail network in Melbourne, Australia. Over the last five years with Michel as CEO, Keolis North America has experienced significant growth and transformational change. During the COVID-19 pandemic, the team secured three new contracts in six months, growing the portfolio in California and Virginia. In addition, the North American team strengthened relationships with the Massachusetts Bay Transportation Authority (MBTA), continuing to operate the largest regional rail service in the U.S., and extended Keolis' partnership to continue operating the Virginia Railway Express (VRE). As a result, Keolis continues to be the largest private rail operator in North America. Mr. Michel's team also extended key contracts in Los Angeles with Foothill Transit and Montreal, with the EXO.
"Ensuring a smooth transition for our employees and stakeholders is an absolute priority and I have asked David Scorey, our highly experienced CEO at Keolis Commuter Services in Boston, to step in as acting CEO of Keolis North America during the transition," said Bernard Tabary, International CEO of Keolis Group. "David will head up our solid and committed senior leadership team in taking our operational and business performance from strength to strength."
As CEO of Keolis Commuter Services, which operates and maintains the MBTA Commuter Rail, David's proven leadership in advancing organizational safety, strengthening the MBTA partnership, and improving the passenger experience underscores why he is the right choice to guide the organization during this transition period. For example, under Scorey's leadership, the MBTA and Keolis expanded their partnership in 2017 to include a mechanism where Keolis could help grow ridership, while sharing with the MBTA any additional revenue. A first-of-its-kind in the U.S., this revenue-sharing partnership included operator investment and contributed to significant ridership gains including a 17% increase in revenue from 2017-2020. Helping to transform the MBTA Commuter Rail network for a post-COVID recovery, Keolis designed in collaboration with the MBTA, a new schedule for Spring 2021 which transforms traditional rush-hour-based commuter-rail into a more accessible regional rail approach. This new service profile includes more bi-directional service and more consistent train schedules, such as trains every 30 or 60 mins, as opposed to only at specific times to coincide with commuting. These changes will help make MBTA Commuter Rail an attractive option for all residents including shift workers, essential employees, transit-critical communities, and the traditional 9-5 commuter. During the transition period John Killeen will serve as acting CEO for Keolis Commuter Services.
"Shared mobility plays a crucial role in addressing global issues including climate and social inclusion and I cannot think of a more exciting time to be in this sector," said Clément Michel. "At Keolis, delivering on-time and outstanding performance is a watchword in both our daily operations around the world and in addressing common global challenges by operating safe, smart and sustainable mobility solutions accessible to each and everyone."
Mr. Michel will begin his new role on May 3, 2021 and will work closely with David Scorey and the full Executive Leadership team to ensure a smooth transition. Keolis North America will be announcing the Keolis North America's new CEO in the coming months.